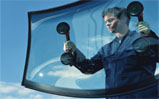 Master windscreens is one of the leading vehicle glass repair and replacement company in London, We cover greater London area, 24 hours a day, 7 days a week.

All our workmanship is guaranteed for one year and carried out by highly experienced and qualified technicians, We use Only the best quality glass and materials.

We have strong relationships with most of major insurance companies enabling us to manage all your insurance paperwork for you if you are claiming for the work on your vehicle insurance.
Hassle free insurance claims

We works closely with most of UK's major insurance companies. Contact us and once we have confirmed your appointment with you, we'll take care of your insurance claim.

We will contact your insurance company on your behalf, get their approval to carry out the work and take care of all the paperwork involved.


Vehicle windows guide
If you are not sure Which of your vehicle's windows is damaged please view our vehicle windows guide by clicking the link below

We repair first
We always try to repair where possible to save you both time and money.

No Insurance cover?
Big discounts available if you are not covered by insurance .